---
Treatments:

Back & Neck Pain
Neck pain & Headaches

Work Place Rehabilitation
Treatment of Acute and Chronic pain

Shoulder Injuries
Rotator cuff injuries, bursitis and more...

Knees and Ankles
All acute and chronic injuries and post-surgery rehabilitation.

Tele- Health Services
Physio from the comfort and safety of your own home
We offer a wide range of Physiotherapy services.
COVID-19 MESSAGE
If you have a fever, cough, sore throat or shortness of breath and you have travelled overseas in the past month, it is important you seek medical care early. Please contact us via phone prior to making an appointment or visiting our clinics.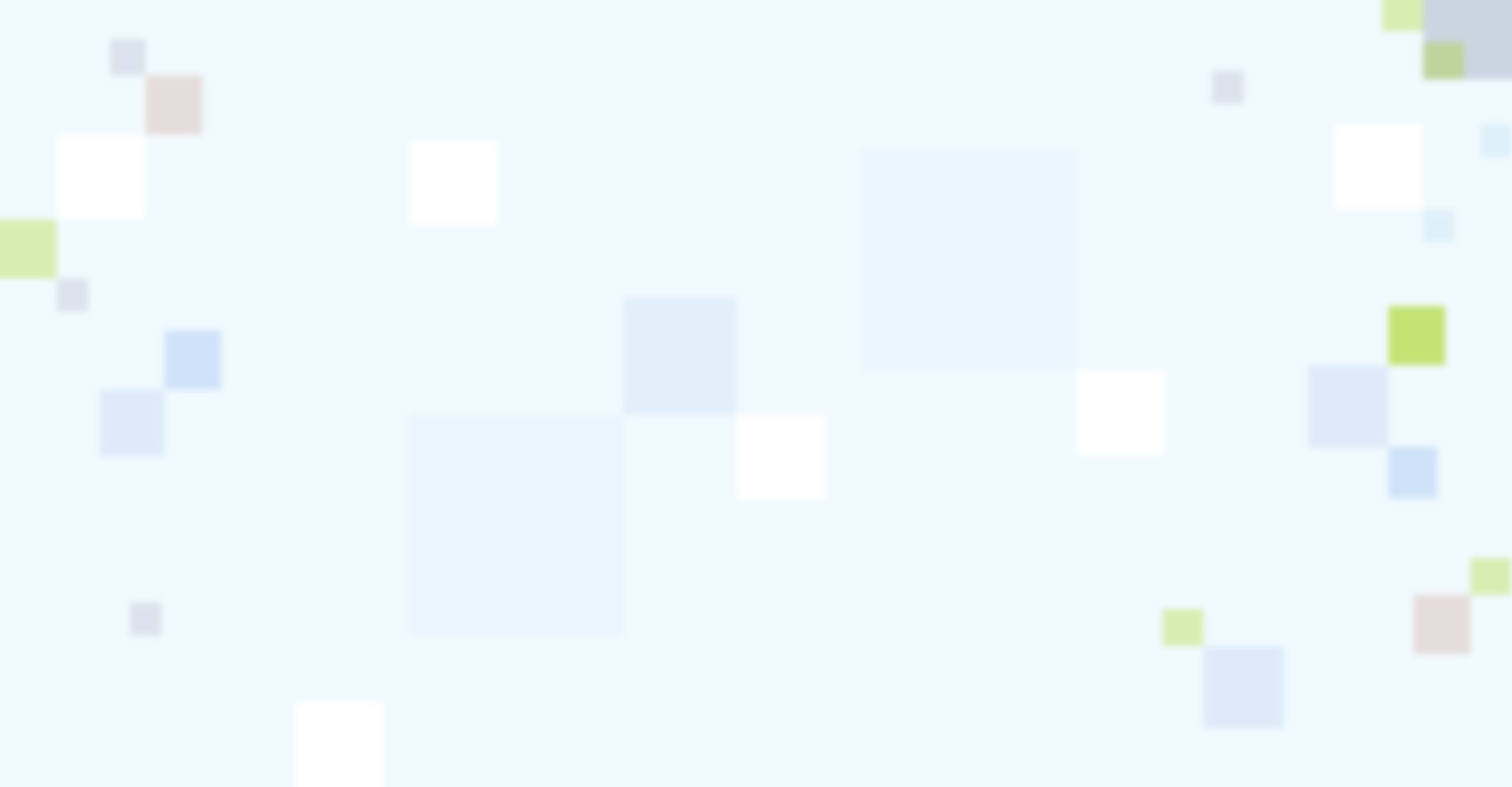 Meet the Browns Plains Physiotherapy Team
---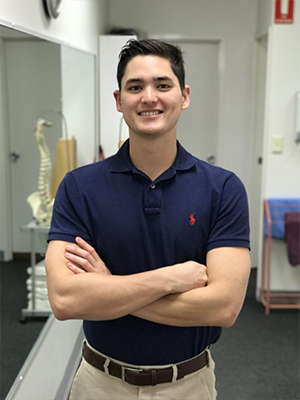 James Chiang
B. Ex Sci, M.Phty Physiotherapist
---
James joined the team in 2016 after graduating from Griffith University with a Masters of Physiotherapy in 2013. James has worked predominantly in private practice and also with a variety of high level sports teams including Olympic Football Club and the Brisbane Spartans Basketball team. He has a special interest in all musculo- skeletal and sports injuries and also enjoys rehabilitating clients with work related injuries.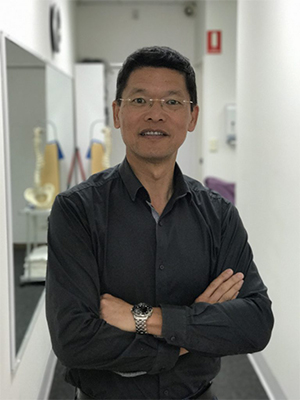 David Chiang
B.Phty, M.Phty (APA Sports Physiotherapist)
---
David graduated from the University of Queensland in 1984 with his Bachelor of Physiotherapy and has since completed his Masters degree in Sports Physiotherapy in 2000 at Griffith University. David has worked at Princess Alexandra Hospital and also in Alberta, Canada before establishing Browns Plains Physiotherapy and Rehabilitation Centre in 1994. David has over 35 years experience as a Physiotherapist and has special interest in all spinal conditions, sports injuries, shoulder and knee injuries.
Kevin Hung
B.Phty, M.Phty (Musculoskeletal)
---
Kevin has been a member of the Physiotherapy team since 2007 and he holds a Masters degree in Musculoskeletal Physiotherapy. Kevin has over 12 years of clinical experience in both public and private sectors. He has a special interest in treating chronic injuries, shoulder injuries and whiplash associated disorders.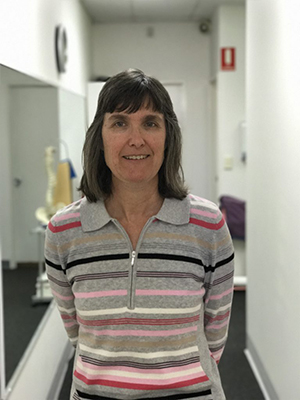 Janelle Hamleton
B. Phty
---
Janelle graduated from the University of Queensland in 1986 and has over 30 years of experience as a Physiotherapist working in both the public & private sectors. She has a special interest in developing management strategies for patients with chronic conditions as well as rehabilitating clients with knee, shoulder and spinal conditions.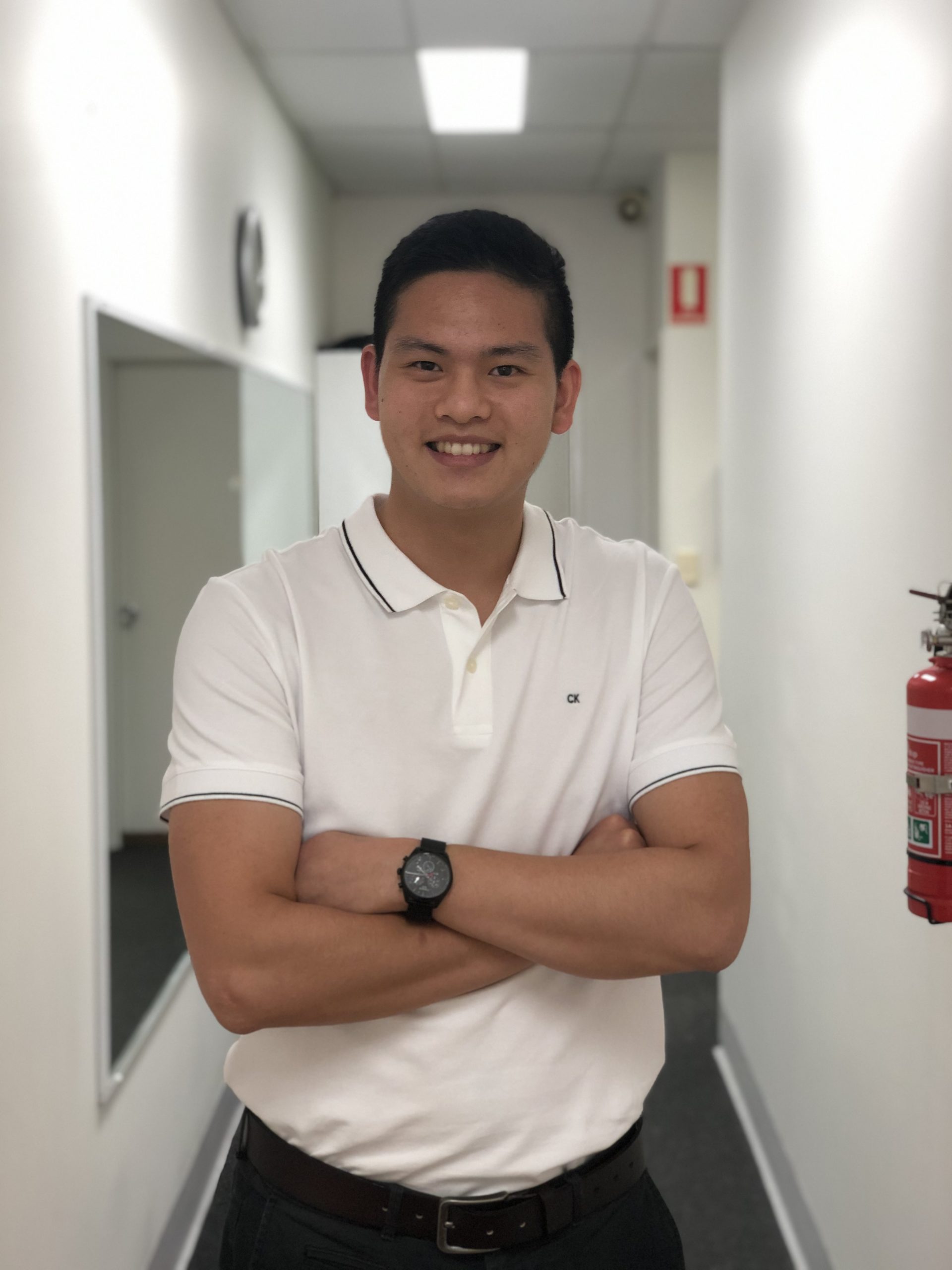 Josh Cheng
B. Phty (Honours)
---
Josh graduated from The University of Queensland in 2018 with a Bachelor of Physiotherapy (Honours). Josh has predominantly worked in private practice settings and has special interests in musculoskeletal and sporting injuries and enjoys rehabilitating clients pre- and post-surgery, as well as from work-related injuries.
Clinic News and Blog
Exercise Ball Rollout The exercise ball rollout is an effective exercise which improves not only 'core stability' but also shoulder strength and control. All you need […]

Twenty- twenty was a challenging year for the Australian community. We are very fortunate that our communities worked together to fight the spread of COVID- 19, […]
Frequently Asked Questions
1
What should I expect at my initial appointment?
An initial appointment will take around 30 minutes. Your Physio will ask you a few questions in regard to your current problem and conduct a physical assessment to determine the cause of the problem. From the assessment findings, the therapist uses this information to form a clinical diagnosis and to plan an individualised treatment plan for you. Treatment will commence during the first appointment and may include hands- on treatment and exercise prescription. Your Physio may ask you to make a follow- up appointment to ensure optimal recovery.
2
Do I need a Doctor's referral to see a physiotherapist?
No. Physiotherapists are first- contact practitioners which means referrals are not required. If you are not currently seeing a Doctor for the same condition, it would be best to advise your doctor that you intend to see is so that they can provide us with any relevant information. In the situation where you are in injuried worker covered by work insurance (WorkCover) or have been involved in a car accident and intending to claim Third Party Insurance (CTP), you will be required to present a doctors referral and/or medical certificate to us.
3
Can I claim my physiotherapy costs through my private health fund?
You are able to claim part of your treatment fees if you have "extras" cover with your health find. The benefit amount may very between different insurers and also with varying levels of cover so your are best to check the details of your policy directly with your insurer.
We offer rebate services through HICAPS, leaving your only the gap amount to may. Browns Plains Physiotherapy and Rehab is a preferred provider with Medibank Private and BUPA, which means the gap amount your pay is usually less.
5
Does Medicare pay for your physiotherapy?
Under the Enhanced Primary Care Program (EPC), some patients are entitled to limited sessions of Physiotherapy covered by Medicare. Please discuss this with your GP to see if your are eligible. If you have an EPC plan you will be bulk billed under Medicare leaving you with no upfront fees to pay for your eligible sessions.
6
Can I visit without making an appointment?
Yes. If you come into the clinic with no appointment and a Physiotherapist is available we will try to get you in straight away. However, it is best to make an appointment to secure a session time as we are generally very busy.