Meet the Browns Plains Physiotherapy Team
Our practice has been operating for over 25 years and have helped many members of the Browns Plains community get back on track with their health. Our team of qualified physiotherapists have a wide range of experience and areas of expertise.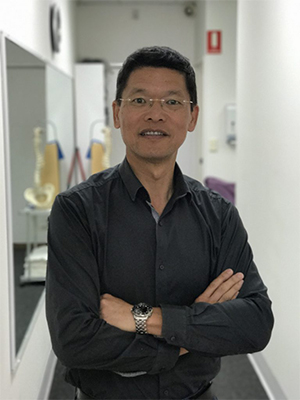 David Chiang
M.Phty, M.Phty (APA Sports Physiotherapist)

---
David graduated from the University of Queensland in 1981 with his Bachelor of Physiotherapy and has since completed his Masters degree in Sports Physiotherapy in 2000 at Griffith University. David has worked at Princess Alexandra Hospital and also in Alberta, Canada before establishing Browns Plains Physiotherapy and Rehabilitation Centre in 1994. David has over 35 years experience as a Physiotherapist and has special interest in all spinal conditions, sports injuries, shoulder and knee injuries.
David has forged relationships with many local Doctors, Specialist Doctors and Allied health specialists and believes in a multi- disciplinary approach to achieve the best outcomes for his clients. In his spare time David is an avid cyclist and he has completed Charity cycling events including the Chain Reaction Sydney to Brisbane event in 2017 and the BMW Ride for Life Challenge.
---
Specialties
Sports Injuries
Spinal Injuries
Back and Neck pain
Post Surgical Rehabilitation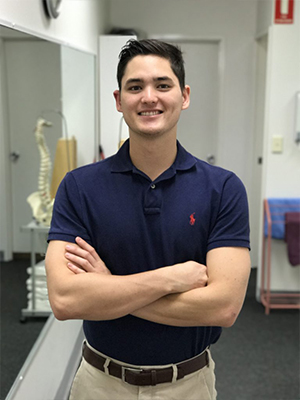 James Chiang
B. Ex Sci M. Phty (Physiotherapist)

---
James joined the team in 2015 after graduating from Griffith University with a Masters of Physiotherapy in 2013. James has worked predominantly in private practice and also with a variety of high level sports teams including Olympic Football Club and the Brisbane Spartans Basketball team. He has a special interest in musculo- skeletal sporting injuries and also enjoys rehabilitating clients with work related injuries.
I his spare time, James enjoys golf, squash, rock climbing and going to the gym.
---
Specialties
Sporting Injuries
Workplace Injuries
Sprains and Strains
Gym programs and Hydrotherapy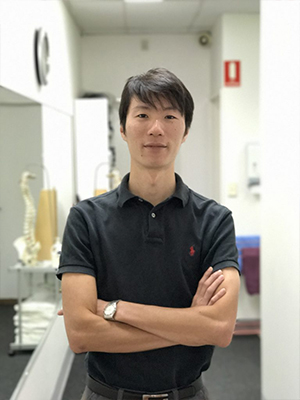 Kevin Hung
B. Phty M. Phty (Musculoskeletal)

---
Kevin Holds a Bachelor of Physiotherapy and a Masters degree in Musculoskeletal Physiotherapy, both from the University of Queensland.
Kevin graduated from his undergraduate studies in 2003 and has worked in various clinical settings, both in the private and public sectors in Queensland. HIs clinical areas of interest include treatment of whiplash associated disorders and acute/ overuse shoulder injuries which motivated him to undertake another year of study to obtain his Masters in Physiotherapy (Musculoskeletal) degree in 2007. Kevin's clinical interests also extends to alternative therapy and has clinical experience in treating chronic musculoskeletal complains with the use of Dry Needling (Western acupuncture).
He is a keen tennis player and cyclist and has a passion for travelling. He has been a member of Browns Plains Physiotherapy and Rehab Centre since 2007.
Specialties
Shoulder Injuries
Whiplash
Chronic Injuries
Dry Needling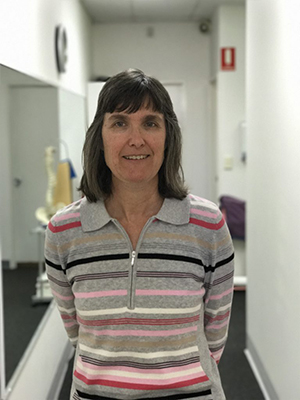 Janelle Hambleton
B. Phty

---
Janelle graduated from the University of Queensland in 1986 with a Bachelor of Physiotherapy and worked in the public sector for 10 years at the Prince Charles and Maryborough hospitals. Since then she has working in private practice with specific interests in treating shoulder, knee and spinal injuries/ conditions. She also enjoys developing management strategies and exercise programs for clients with chronic disease conditions.
Janelle has three children and she enjoys exercising with her dog and gardening in her spare time.
Knee Injuries
Shoulder Injuries
Spinal Conditions
Chronic Conditions